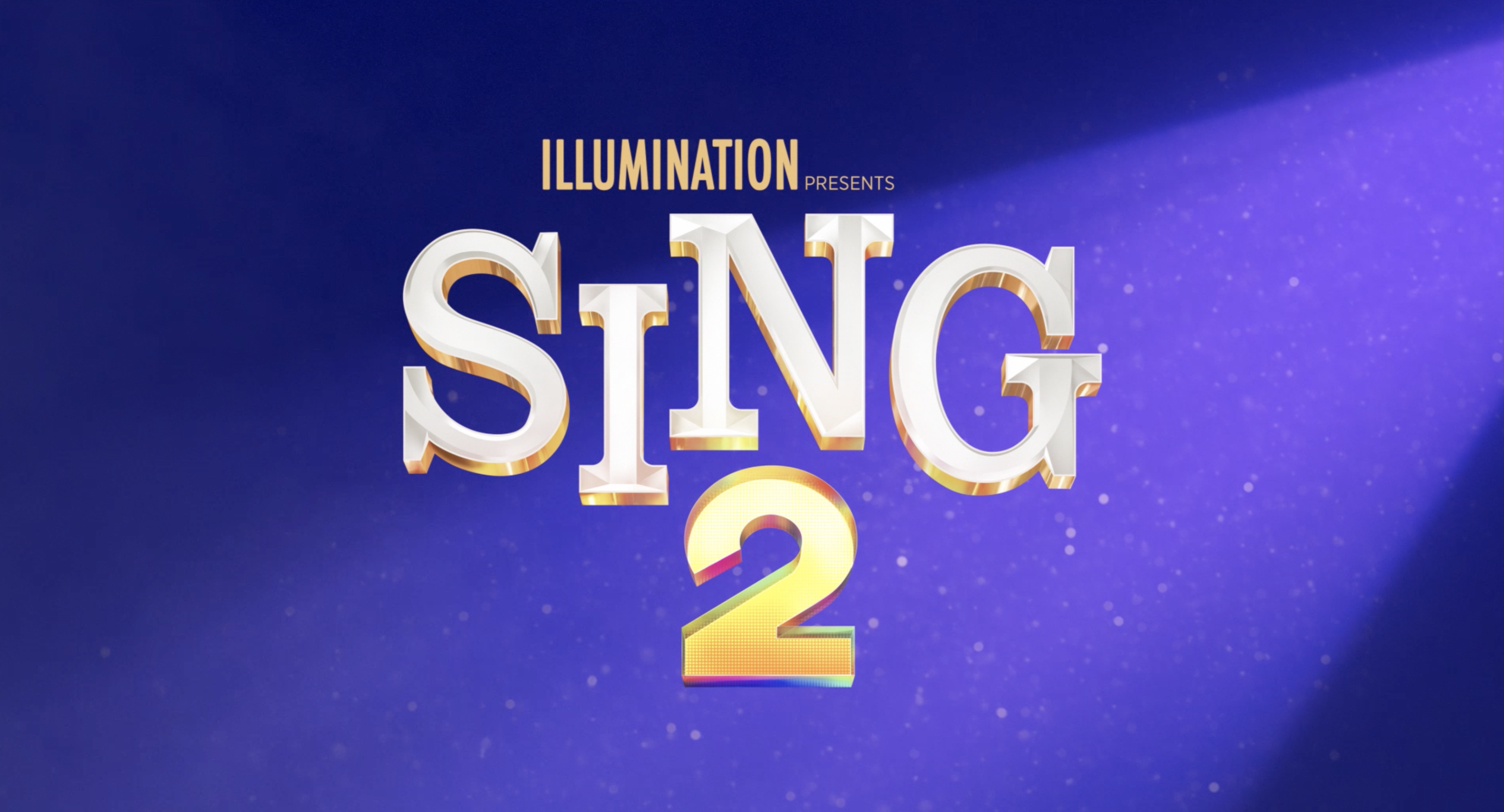 Buster Moon, and his all-star cast of performers prepare to launch their most dazzling stage extravaganza yet …all in the glittering entertainment capital of the world. There's just one hitch: They first have to persuade the world's most reclusive rock star—played by global music icon Bono, in his animated film debut—to join them. Sing 2 is yours to own on Digital now and Blu-Ray March 29th!
Characters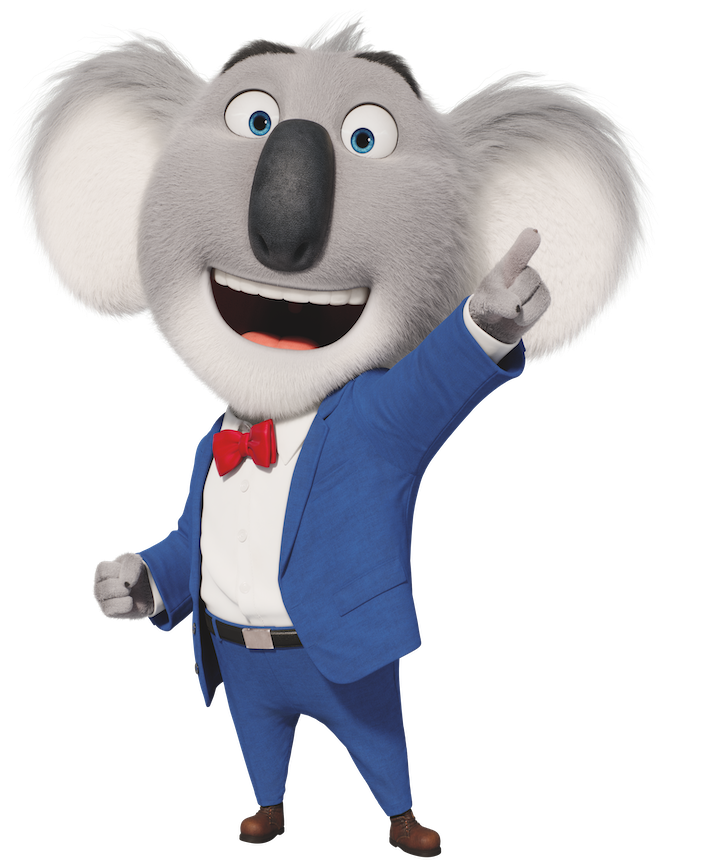 Buster Moon
Forever the showman with the hustle to match, Buster has now set his sights on making it big with a new show in Redshore City, the entertainment capital of the world.
Rosita
Night after night she proves that a mother of 25 piglets can let loose on Buster's local stage to adoring crowds. Once she's convinced her husband Norman to look after the kids, she's ready to road trip to Redshore City with Buster and the rest of the cast.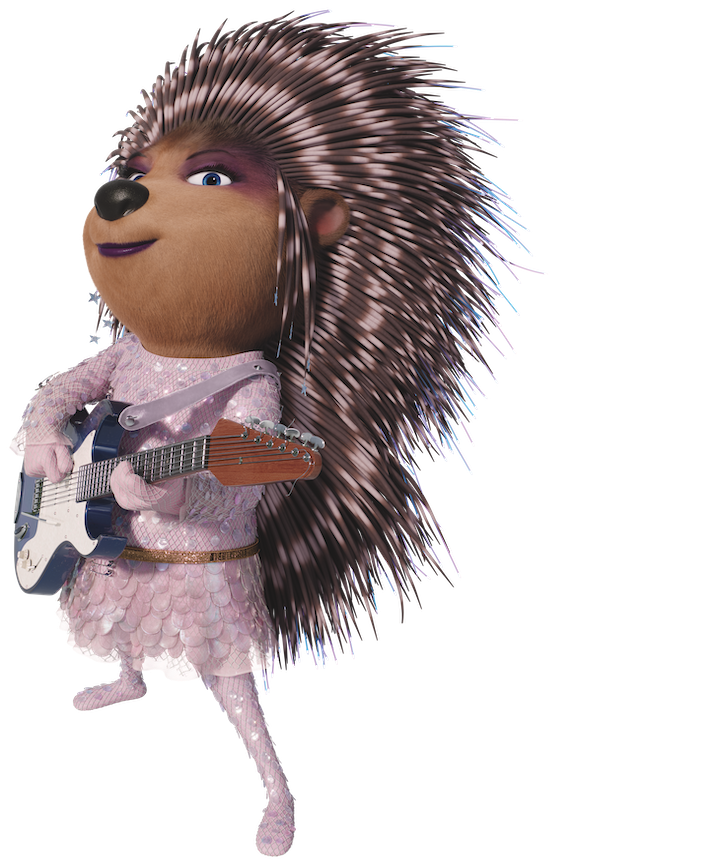 Ash
Though she's loving her single life as a local star she just can't pass up the opportunity to team up with Buster and the cast to rock an audition for a show in Redshore City. She soon learns that she may be the only one who can bond with musical legend and grieving recluse, Clay Calloway.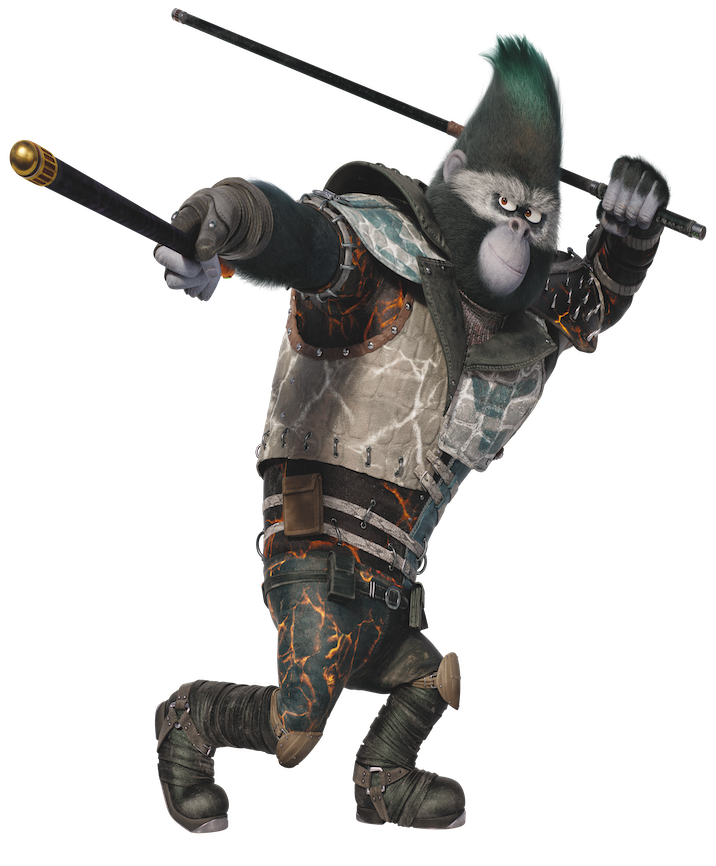 Johnny
Eager to play a powerful warrior in Buster's new show, things get complicated when Johnny has to not only sing, but trade his sneakers for dancing shoes. Though he's excited to learn from Redshore City's top choreographer, he quickly finds that his teacher is more foe than friend. He enlists the help of a savvy street dancer to work on his moves and regain his confidence to go toe to toe with the best.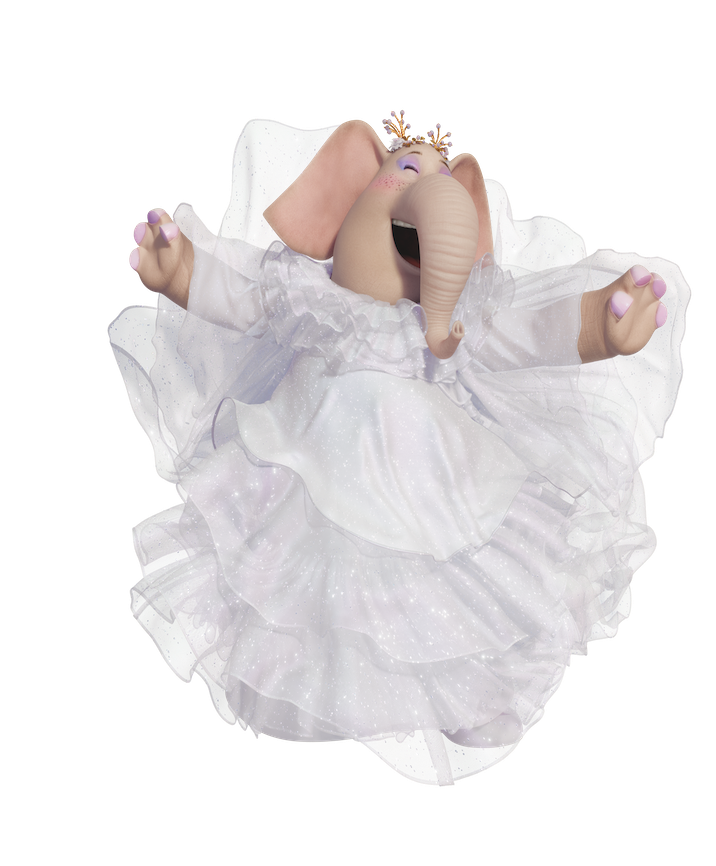 Meena
When the cast takes the show on the road to Redshore City however, Meena's nerves get the better of her when she's cast in a super romantic role. Lucky for Meena those feelings start to emerge when she meets her first real crush, the ice cream boy, Alfonso. As she works through all these new emotions, Meena will have to feel the love for her final performance to bring the house down.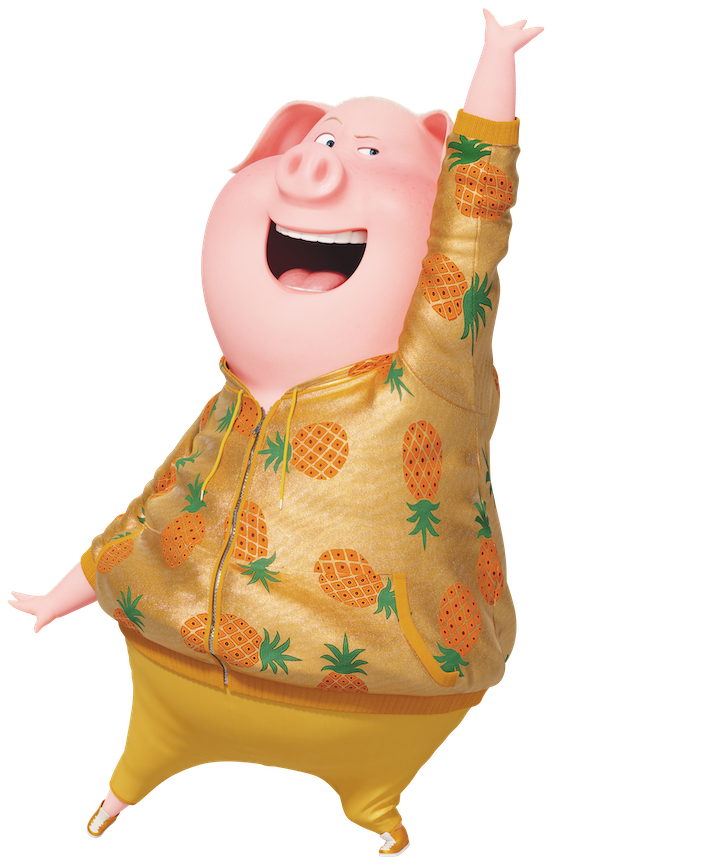 Gunter
Still just as unfiltered and outlandish as ever, Gunter puts his imagination to good use when one of his ideas for a sci-fi musical grabs the attention of big-time theater owner Jimmy Crystal. The only problem? He now has to deliver and help Buster bring this out-of-this-world show to life.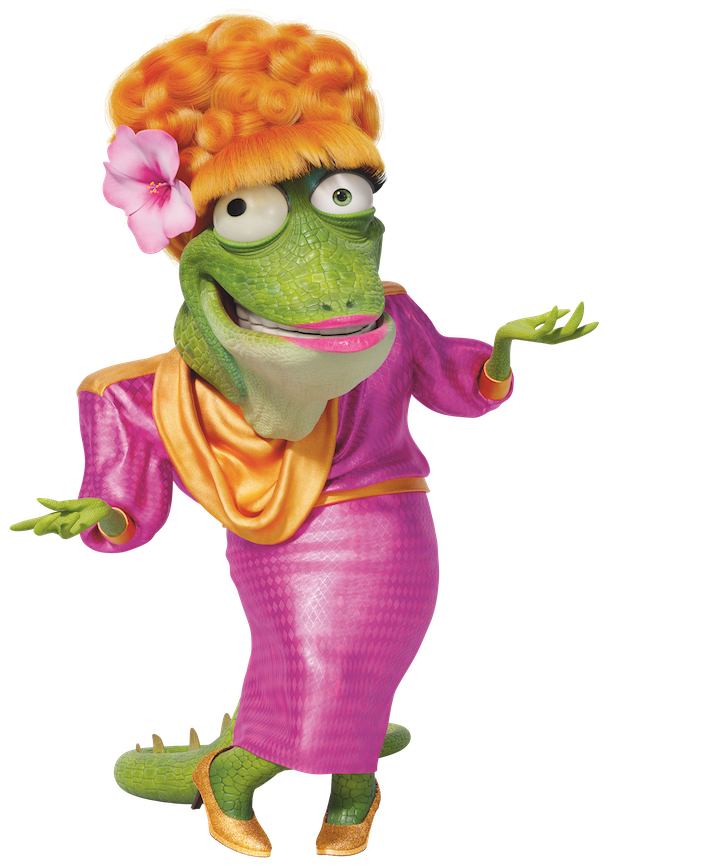 Miss Crawly
Trekking out in a rented red sports car while blasting System of a Down, she'll be the first to try and make contact with the reclusive, rock legend Clay Calloway. When business calls Buster out of town, she will step up with bullhorn in hand and keep the show rehearsals on track until his return. Don't be fooled by her faulty glass eye and orthopedic shoes, when put to the test she fiercely rises to each and every new challenge Buster throws her way.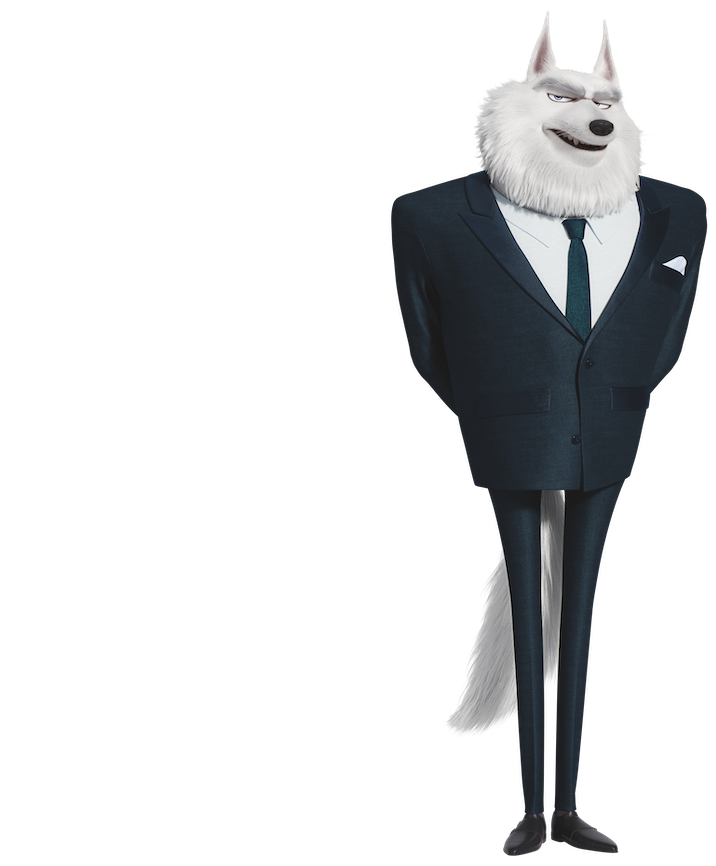 Jimmy Crystal
Jimmy Crystal is the ultimate Hollywood villain; he's a hotel and theater mogul with a brutal commitment to getting his way with a gargantuan ego to match. He stakes his reputation on having the premiere rock icon appear in his new show, and refuses to let anyone make him look bad, including Buster Moon.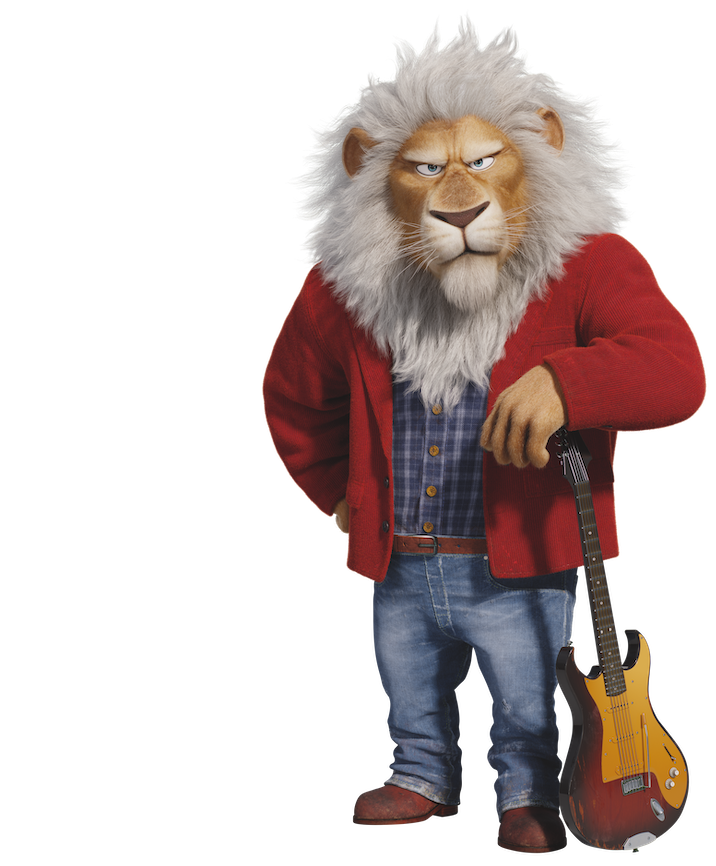 Clay Calloway
After years of rock and roll fame, the legendary Clay Callaway has hidden himself from the public, living as a recluse since the death of his wife. 15 years later, he has no intention of returning to civilization, even resorting to shooting unwelcome intruders with paintballs. But when Buster and Ash come knocking at his door and ask him to join the show, he's forced to reevaluate his decision to shut out the rest of the world.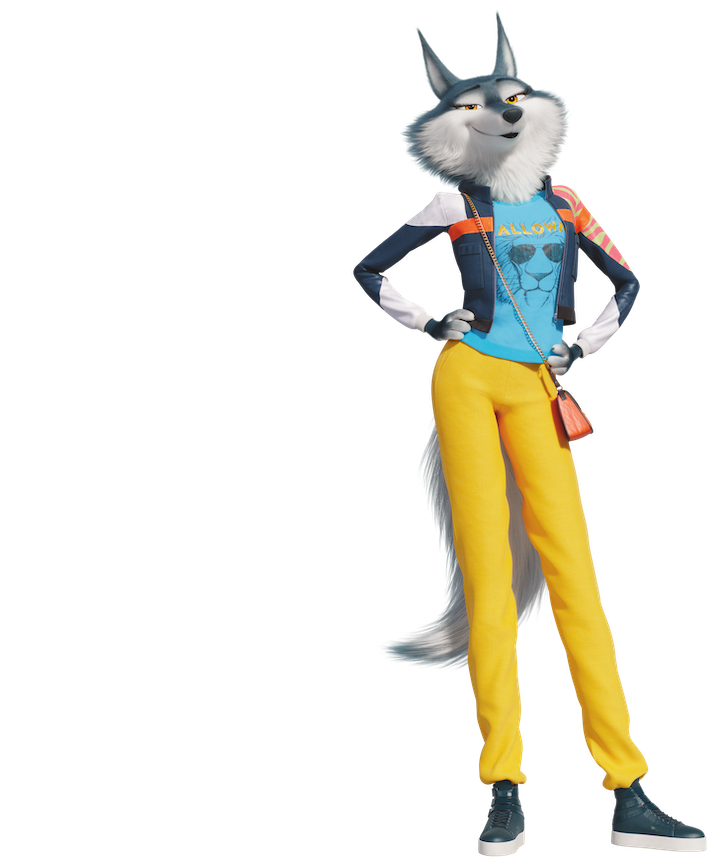 Porsha
Porsche is the spoiled daughter of hotel and theater mogul Jimmy Crystal. Although a bit ditzy and a terrible actor, she is an undeniably talented singer who demands to participate in Buster's new show on her father's stage. It's clear that Porsha is only used to thinking about herself, but when the show suddenly changes course, she'll have to decide if she's ready to become a team player or miss out on the opportunity of a lifetime.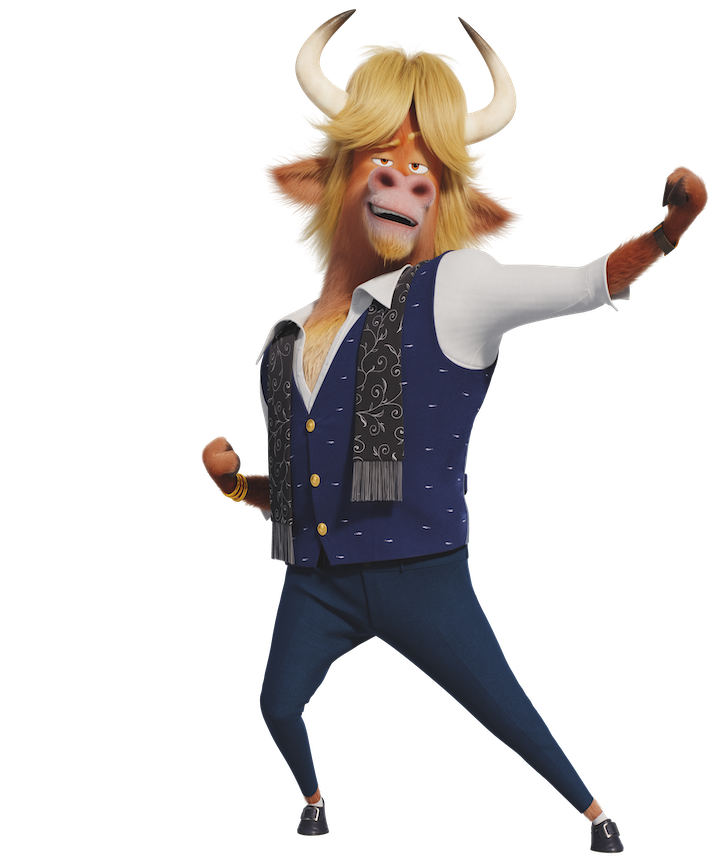 Darius
Darius is an ostentatious singer and actor who's as talented as he is self-obsessed. It's clear that he cares about himself as much as he cares about himself… a lot. When he's paired with Meena for a romantic duet in Buster's big show, Darius is stunned that Meena finds it nearly impossible to strike up some chemistry with him and play the part.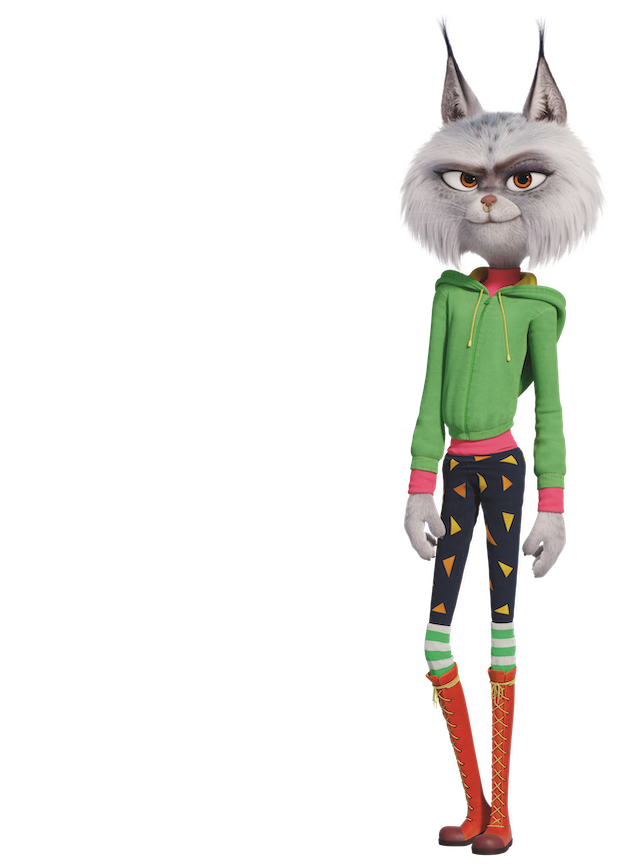 Nooshy
Nooshy is a street-wise and extremely talented dancer we meet performing for tips in the heart of Redshore City. With just the right balance of edge and compassion she's the perfect coach and champion for Johnny. As she helps him hone his skills, Johnny finds that her fearlessness, spunk and next level dancing skills are just what he needs to help him overcome insecurities, and his choreographer, without missing a beat.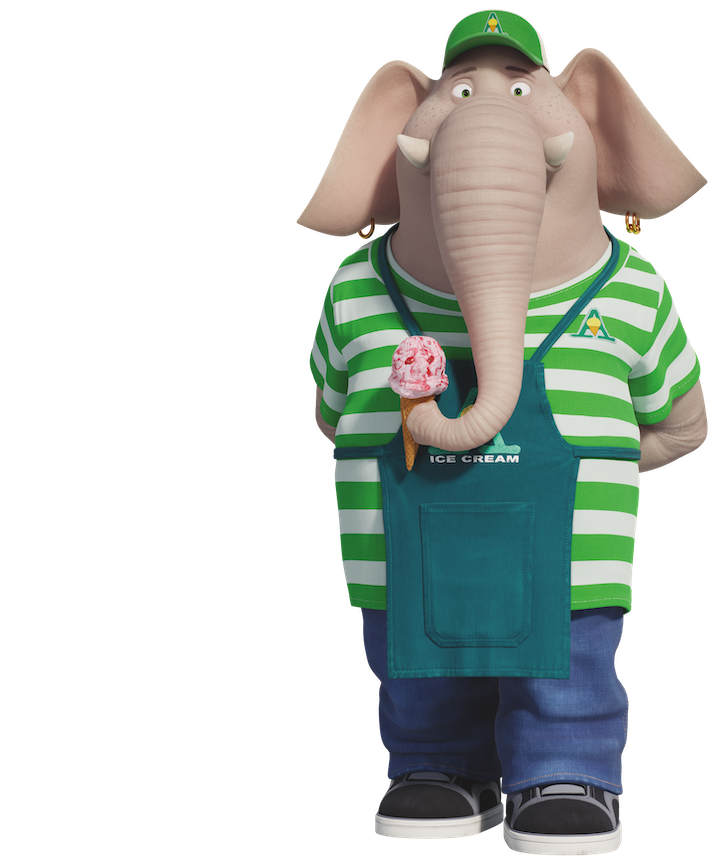 Alfonso
Alfonso is a kind hearted entrepreneur who runs an ice cream truck parked outside of the Crystal Tower Theater. After a chance encounter he becomes Meena's first real crush – or is it true love? With a sweet smile and ice cream cone in hand he'll be there opening night cheering her on from the front row.